NON-INVASIVE
Prenatal Paternity Test
● Stress-free for both the mother and the baby
● Paternity test done on maternal blood sample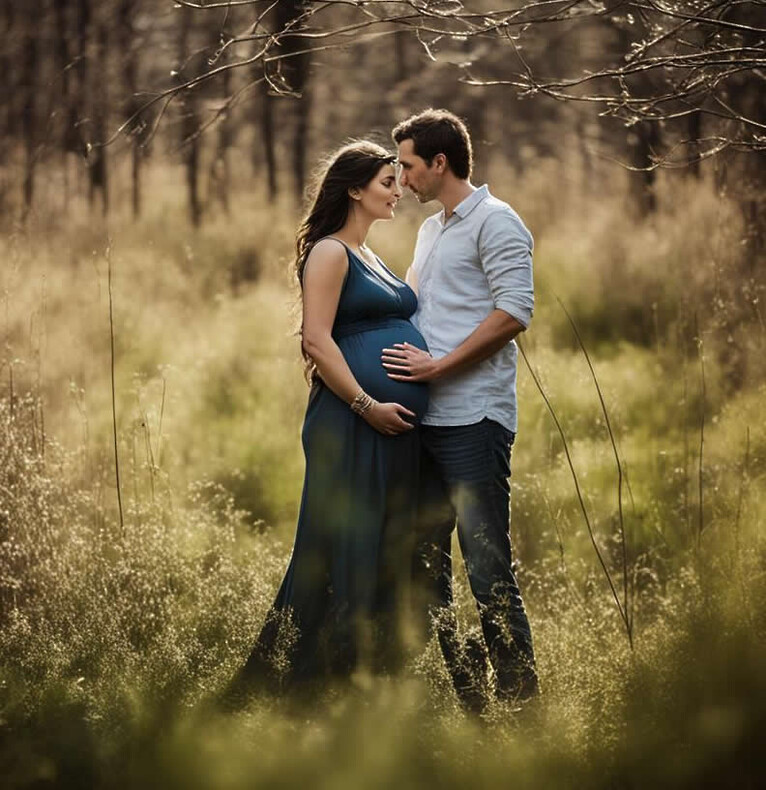 NON-INVASIVE
Prenatal Baby Gender Test
● Stress-free for both the mother and the baby
● DNA testing done on maternal blood sample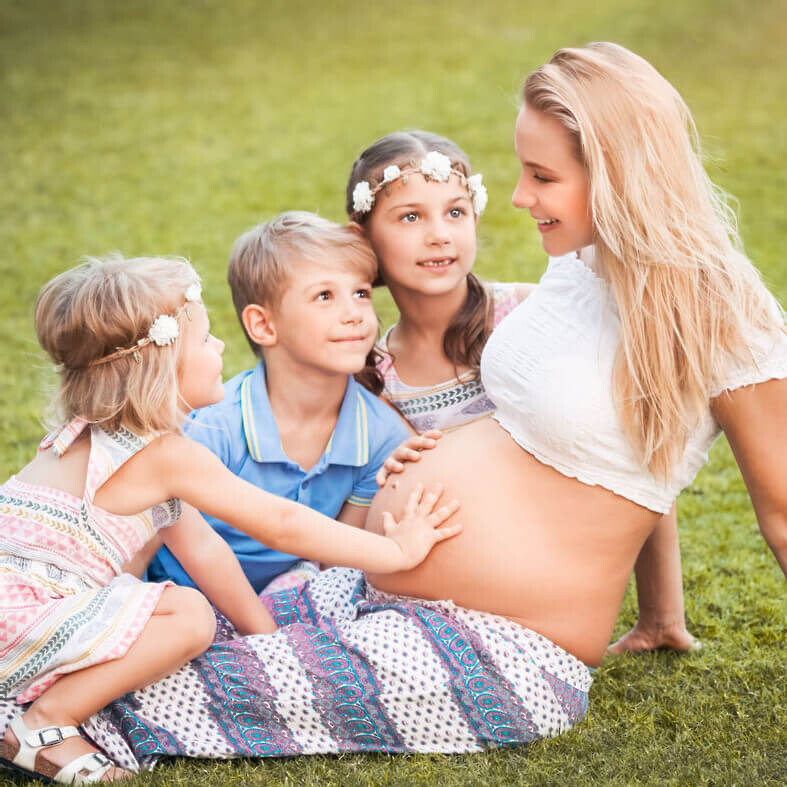 Services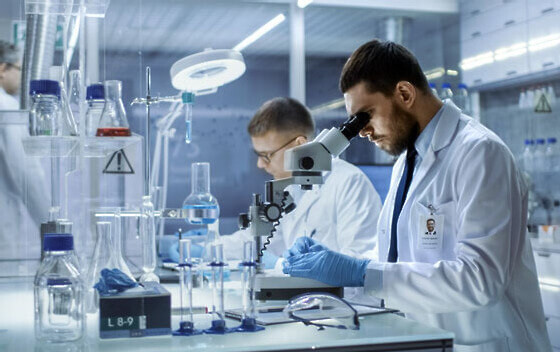 Technology
Safe and Accurate Prenatal Paternity Testing Before Birth
At Prenatal Genetics Laboratory, our scientists have offered non-invasive prenatal genetic testing for over 20 years. Our prenatal testing technology provides an accurate, convenient and safe option for determining the paternity as well as the baby's gender.
Our scientists have spent many years researching new techniques to replace invasive prenatal paternity testing procedures that are potentially dangerous. Traditional, invasive methods, such as amniocentesis, pose risks to the mother and child. We have eliminated these risks through the development of non-invasive methods for DNA testing before birth.These methods involve collecting maternal blood samples, allowing the mother to undergo a safe DNA test while pregnant.
Be it predicting a child's gender or their paternity, at our state-of-the-art prenatal labs, it is possible to easily answer these questions by conducting convenient prenatal testing. 10 weeks of pregnancy ensures there is sufficient fetal DNA in a mother's blood to determine gender or paternity.
About our center
Non-Invasive Prenatal Paternity Test & Baby Gender Blood Test
Experts in Non-Invasive Fetal DNA Testing for over 20 years
Prenatal Genetics Laboratory is a genetic testing laboratory that specializes in non-invasive prenatal procedures for paternity and baby gender testing.
Our Laboratory was established by research scientists with extensive experience in non-invasive human DNA diagnostics and fetal DNA testing. Our scientists have spent many years researching non-invasive prenatal paternity testing techniques to replace invasive procedures that are risky. When our Laboratory opened, we were the first laboratory to offer the general public a non-invasive way to perform a DNA test while pregnant.
Our mission is to provide fast, comprehensive, accurate and affordable DNA test on unborn child. We perform non-invasive prenatal testing for determining the baby's gender and paternity.
1
We Have Over 20 Years of Experience
Our scientists were the first to offer the public a non-invasive way to undergo a DNA test while pregnant for determining paternity.
2
Advanced Technology
We are a leader in non-invasive prenatal testing technology for paternity and gender testing.
3
Latest DNA Diagnostic Techniques
We make use of the latest techniques, including real-time PCR and SNP typing for DNA test on unborn child
4
Highest Quality Control in the Industry
We follow rigorous protocols to ensure the accuracy of fetal DNA test results.
5
Collaborative Research
We collaborate with scientists at leading universities to conduct genetic research on prenatal testing.
Check out our news section for studies and other resources on prenatal genetic testing, as well as updates on the latest developments in the field.
A friend recommended Prenatal Genetics for NIPT gender predictor test. We ordered the test kit right away and received our test results in few weeks. The entire process was super transparent and easy-to-follow. My wife and I are thrilled to welcome our baby boy into the family!
Sherman J
Just completed my prenatal paternity test with them. Such an engaging and proactive team. Very carrying and attentive to details. I have called them several time during the process. They have spent with me more than 10 minutes over the phone. Results were accurate too.
Katie Su
my friend told me about them...she did a gender test with them and was satisfied with the test. I decided to use them too and ordered the kit. They got everything shipped the same day and I received the confirmation ablot that. The kit had all the instructions needed and returning the samples was no problem. I am happy to have a baby girl and knowing that it is MINE.
Brian
The service provided was great. Results were on time, kit arrived as promised, communication and professionalism was present too. I have been luck to get them.
Nancy Amicu
the results came back quickly and we did not pay for expedited. collecting the samples was easy and our fam doc agreed to do the bloodwork, like like like
Raul Cicco
Life saver service and not overpriced. The mother decided to add more potential fathers and they were okay with that at no extra cost. I have also got the gender test and it all was consistent with the ultrasound
Brian
The results were fast, came back within a week, I would definitely recommend!
Evelyn J
I did a prenatal test with this lab,and they really helped ease my nerves about my situation. The employees were educated and empathetic, and made the process so much easier. Thank you!
Lisa Lalonde
I am very blessed to know the father of my child, I already had my suspicions but now I have no doubts in my mind. Just happy to have my man back in my life while im still pregnant this test has saved my life!
Aphrodite
I'd DEFINITELY recommend this product to anyone. I was in a very sticky situation and needed to find out about a young one asap. The turnaround time, report date were spot on. Much appreciated, its been a weight lifted off of my shoulders.
Makaila A R
My results were delayed past the original date they said I would have them, but other than that everything good. The results are accurate and communication was great.
Sophie
THANK YOU PRENATAL GENETICS
MzQueen
I live near this lab and was able to go directly to PGL for sample collection. I tested 3 possible fathers in my situation and was given the results in 5 days. You can also use forensic samples like a toothbrush at this lab for the possible fathers which worked fairly easy and gave me the opportunity to test all possibilities. Now I can rest easy. Thank you PGL!
Hannah B.
Great peace of mind package and affordable test in comparison to other companies, I would recommend to others in need.
Jay B.
We opted for the rush service of 5 business days – a must during this stressful time. Happy customer!
Adriana Gonzalez
Super easy to use company's DNA testing service. I would recommend to anyone who is looking for a peace of mind package. The prenatal paternity testing comes with free gender and free follow-up testing. Highly recommended!
Taylor G
I am very happy with the outcome of our baby gender testing result. We are expecting our first boy this summer!
Brad Shaw
I had a gender reveal using this company, a little while ago. Very accurate! I delivered a healthy baby boy just as they predicted. Worked great for my gender reveal party, would recommend them!
Jackie R
Just received my follow-up report for my newborn child for free, thank you for great customer and laboratory services!
Jerry W.
Great Total Package, you are able to test all alleged fathers for the same price, free gender reveal and a follow-up test for a newborn child. Exactly what I was looking for, service was quick and we received our kit the very next day.
Sara S.
My daughter recently completed the non-invasive prenatal paternity test with PGL and is super happy with her results. We are all relieved and continue to feel fully excited and supported in the next upcoming months. We are so excited for our baby girl arrival – can't wait!
Mary Holt
Takes forever to get results back but other than that it's super easy to use an complete the test. Just sucks I've waited about 2 week for the results! Kinda disappointed
Rachel Neeb
I was able to order this kit as soon as I found out I was pregnant. The lady that helped us with our case made everything super easy and straight forward. We are very happy with the outcome of our situation. Thank you, PGL for all your help!
Shannon B
Have Question?
Call us!
1-866-362-0577
Feel free to give us a call if you have questions or wish to consult privately with one of our staff. You can also check out Frequently Asked Questions page for answers to the most common questions we receive.