19 of July, 2022
Non-Invasive Prenatal Paternity Testing: Pros and Cons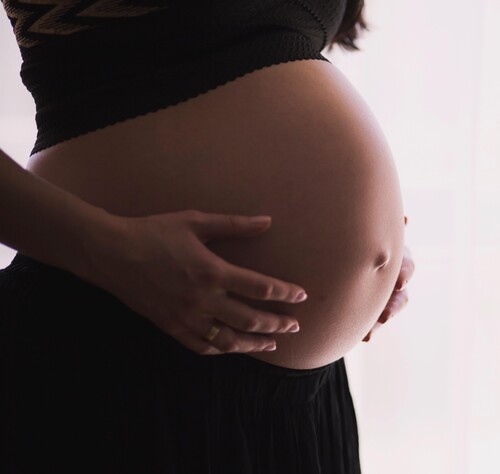 Carrying a baby is no doubt an exciting event in every woman's life. However, it can also bring a lot of challenges, especially when the identity of the father is yet to be determined. According to Statistics Canada, 28.8% of live births in Canada are given by single mothers. And while some women voluntarily decide to raise kids on their own, many are left with no other choice.
If you are in your early weeks of pregnancy and need to find out who the biological father of your unborn child is, there is a quick and reliable way to do so - it's called a non-invasive prenatal paternity test. Below we will talk about the testing process and discuss all the cons and pros.
How does non-invasive prenatal paternity testing work and what advantages does it offer?
Compared to other invasive DNA paternity testing, non-invasive prenatal paternity test analyzes fetal DNA found in a pregnant woman's blood between 10 and 13 weeks of pregnancy. The result is then compared to the DNA specimen taken from the potential father's cheek swab sample. This type of testing is in high demand among parents-to-be looking to establish the unborn child's paternity and here's why:
High accuracy
The accuracy of the non-invasive prenatal paternity tests sits at 99% provided that the samples were drawn 10 weeks into pregnancy or later. These two factors, veracity and early testing opportunity, make non-invasive prenatal paternity testing the most popular among expectant mothers.
Risk-free for mother and child
While other DNA testing involve taking a tissue sample from the placenta (Chorionic Villus Sampling) or drawing out a small amount of amniotic fluid (Amniocentesis) through the mother's cervix, the biological material for the NIPP testing is collected from the would-be-mother's blood, minimizing the procedure-related miscarriage risks. Thus, NIPP is the safest paternity testing for both the mother and the child.
Comprehensive results
With NIPP testing parents-to-be can not only determine the identity of the father but also find out the child's gender and whether the fetus carries any chromosomal abnormalities.
While NIPP testing offers many advantages, there are some downsides to it too
It doesn't work for everyone
Twins pregnancy, high BMI index or if a child was conceived through the IVF method can sometimes lead to inconclusive results. Aside from that, if a fetus has chromosomal defects, the test results may also come out inconclusive. In such cases, re-testing may be recommended. However, if the results keep coming back inconclusive, a consultation with a health care provider may be needed.
Results may be affected by previous pregnancy
If the test is done during a woman's second child pregnancy that began shortly after the first one, there is a chance that fetal cells from a previous recent pregnancy may still be present in the woman's bloodstream. In a situation like this, the DNA test case manager has to be informed.
All in all, despite all the nuances, non-invasive prenatal paternity testing proves to be the safest and highly accurate.

At Prenatal Genetics Laboratory, we offer quick and accurate prenatal paternity testing at an affordable price. Browse our website to learn more about other prenatal testing services we offer and contact us today.
Back to news
No comments yet...
*** Your email address will not be published.