28 of November, 2020
The Road to Fetal DNA Testing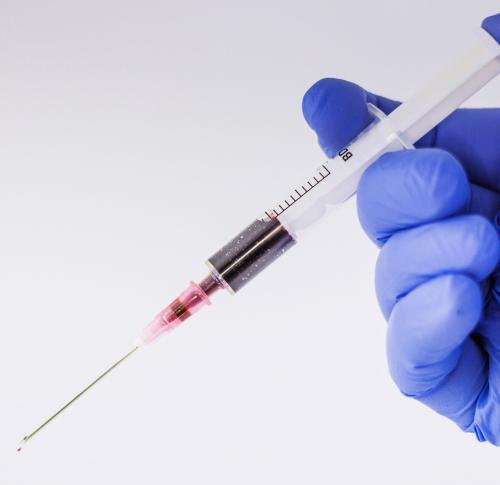 We are able to offer services such as a prenatal baby gender test and a prenatal paternity test thanks to research conducted in the field of genetics over the last few decades, and the technological innovations that have resulted from this research. Most importantly, prenatal genetic testing services are currently available to the public thanks to the discovery of fetal DNA in the blood of pregnant women. Here's a piece of the story behind this discovery.
A Groundbreaking Study
After having read a couple of papers on the detection of DNA from a tumor in the blood plasma and serum of cancer patients, a team led by Dr. Dennis Lo explored the possibility of detecting fetal DNA in the maternal plasma and serum of pregnant women—the results of this study were published in The Lancet (Lo et al. 1997).
The study involved a rapid-boiling method to extract DNA from plasma, serum and nucleated blood samples from 43 pregnant women, and conducting a PCR (Polymerase Chain Reaction) assay to detect Y-chromosomal DNA. The detection of this type of DNA indicates that a pregnant woman is carrying a male fetus. Of the three types of blood samples used in this study (plasma, serum and nucleated blood cells), the plasma samples proved to be the most effective for the detection of Y sequences (with a detection rate of 80% of the sampled women who were carrying male fetuses).
Dr. Lo's study was published in 1997, when it was still early days in the exploration of collecting fetal DNA. At this point, DNA from female fetuses could not be detected with the methods used in this study. Nonetheless, this study was groundbreaking, providing a non-invasive method for performing a prenatal baby gender test or paternity test.
Dr. Dennis Lo: The Scientist Behind the Study
Dennis Lo is credited as one of the scientists responsible for the widespread use of fetal DNA collected from a maternal blood sample for prenatal genetic testing services such as a prenatal baby gender test. His discovery is allowing for pregnant women to have their fetuses screened for genetic abnormalities, without risk to the mother or the fetus. Dr. Lo is also responsible for developing sequencing-based technology that can be used to identify the gender of a fetus earlier than an ultrasound. Currently, Dr. Lo is a professor of medicine and chemical pathology and directs the Li Ka Shing Institute of Health Sciences at the Chinese University of Hong Kong.
At Prenatal Genetics Laboratory, we offer genetic testing services to determine the paternity or gender of a fetus that is at least 10 weeks old. The testing process involves a simple blood sample collection from the mother, and the results are provided in an easy-to-read report. Contact us today for an accurate and affordable prenatal baby gender test!
Reference
Lo, Y. M., Corbetta, N., Chamberlain, P. F., Rai, V., Sargent, I. L., Redman, C. W. & J. S. Wainscoat. 1997. Presence of fetal DNA in maternal plasma and serum. The Lancet 350: 485-487.
Back to news
No comments yet...
*** Your email address will not be published.