17 of February, 2022
3 Factors To Consider Before Selecting An OB-GYN For Your Pregnancy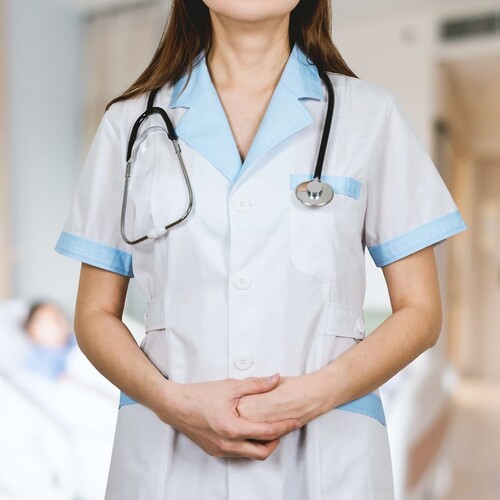 While pregnancy can be a happy occasion for a couple, it also brings a whole host of challenges. One of the primary concerns for expectant parents is to find the right obstetrician, and while it might be as easy as getting referrals from friends and family for some, it's still a highly arduous task for others. However, it is easy to select the right doctor/medical facility if you know what to look for.
Here are 3 things to consider before choosing an OB/GYN.
Approach To Prenatal Care
One of the most fundamental things to look for is an obstetrician's attitude and approach towards prenatal care. Observe if the practitioner advocates for DNA testing during the early stages of the pregnancy so that important genetic disorders can be further screened and analyzed if required. This is paramount because the cases of Down Syndrome and other genetic disorders are on the rise due to an increase in maternal age among the general population. Hence, it's important to add fetal DNA testing as an essential part of prenatal care.
Check For Health Care Coverage
Medical expenses aren't nominal in most cases, and this extends to pregnancies as well. The medical costs associated with pregnancy could vary based on your location and residency status, among other factors. Hence, it's important to check the type of coverage you are eligible for, if the doctor's office accepts your insurance plan, and if they do, which medical procedures would be covered by your plan. Taking these factors into consideration would help you narrow down your search by a significant margin.
Consider Location And Availability
Lastly, after considering quality and cost, you also need to think about the proximity and availability of a particular obstetrician. Most obstetricians only attend a select group of patients, hence it's important to know if they would be willing to add you to their roster. Moreover, since the time of labour is critical for the health of the mother and child, it's important to reduce travel time. Hence, make sure that the OB/GYN you select is only a few minutes away.
By diligently following these tips, you can find a good doctor that is best suited for your case, for each pregnancy is unique.
A prenatal lab with state-of-the-art facilities, Prenatal Genetics is an establishment run by research scientists who are well-versed in the field of human DNA diagnostics. Offering a major price drop, fast turnaround time, and high-priority shipping facilities, getting a NIPT blood test is more convenient than ever. Contact us today to learn more about our tests and services.
Back to news
No comments yet...
*** Your email address will not be published.