05 of May, 2022
3 Benefits Of A Prenatal DNA Testing Kit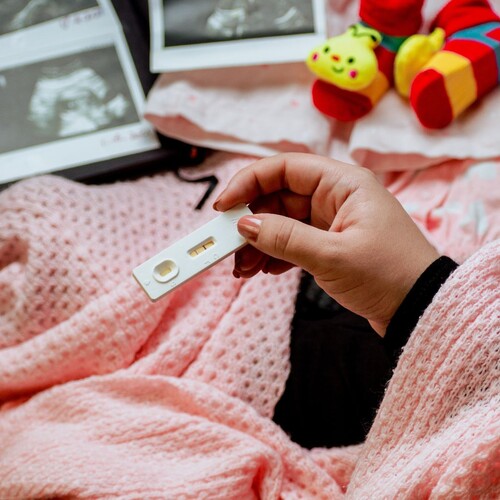 Invasive and non-invasive are the two methods of performing prenatal paternity tests. While invasive techniques are considered to be conventional, non-invasive methods are sophisticated and preferred by many in today's time owing to their many benefits.
Amniocentesis and Chorionic Villus Sampling are common types of invasive prenatal testing. These methods require a probe or needle inserted into the uterus and involve an element of risk that can lead to miscarriage.
Non-invasive prenatal testing can be done with the help of a prenatal DNA testing kit. Prenatal Genetics Laboratory based in Concord, ON is one of the leading names in non-invasive prenatal DNA testing.
3 benefits of doing prenatal DNA testing with us
No risk to the fetus or the mother
As mentioned earlier, since prenatal DNA testing is a non-invasive DNA testing method, it poses no risk to the fetus or the mother. All you have to do is use our prenatal DNA testing kit containing tubes to collect the mother's blood sample and swabs for the potential father. Follow the instructions in the manual that comes with the kit and send us back your sample using the prepaid FedEx pouch (also included in the testing kit).
Low waiting period
You can use our testing kit when the mother is at least 10 weeks into her pregnancy. The accuracy of our results is more than 99 percent. The entire process is completed in just eight business days, and if that is too long of a waiting period, we offer a five-business-day rush service at just an additional cost of $100.
Free follow-up
Free follow-up tests is one of the significant benefits offered by Prenatal Genetics Laboratory to our clients opting for prenatal DNA testing kit. A free gender test for the baby, follow-up paternity DNA test for the newborn child, and testing on multiple potential fathers are all benefits that make us one of the best labs for non-invasive prenatal DNA testing.
Get in touch with us today to solve all your queries regarding prenatal paternity testing.
Back to news
No comments yet...
*** Your email address will not be published.