05 of September, 2019
3 Misconceptions About Non-Invasive Prenatal Testing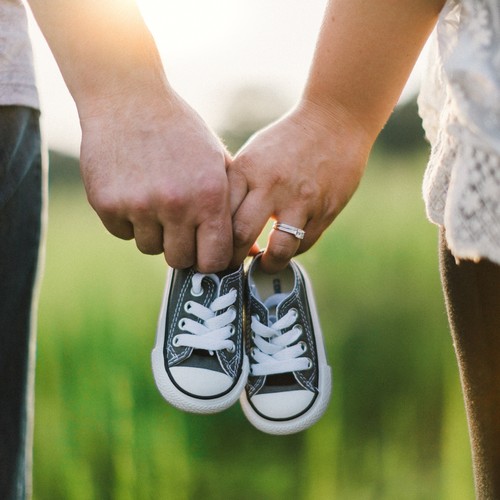 With so many tests available to pregnant women, it can feel overwhelming when assessing the information and number of testing options available during the prenatal period. From gender predictor tests, to weighing the pros and cons of testing options depending on hereditary risk – figuring out what makes sense based on your unique circumstances is no simple task.
Luckily, non-invasive prenatal testing (NIPT) for paternity testing and gender prediction have revolutionized the history of prenatal testing. However, research demonstrates that NIPT has been misrepresented as an equivalent to invasive prenatal procedures in the past.
Today we'll discuss 3 common misconceptions about non-invasive prenatal testing.
NIPT is an Invasive Procedure
As its name suggests, non-invasive prenatal testing is not an invasive procedure, and as such poses zero potential harm to the fetus. NIPT uses maternal blood after 10-weeks of gestation to determine paternity and gender predictor results. NIPT only requires a blood draw via needle and syringe, which is then sent to a lab where a technician examines your blood's fetal cell-free DNA (cfDNA).
NIPT utilizes the cfDNA that circulated in the maternal bloodstream in tandem with DNA sequencing techniques to identify the fetal genetic profile. Fetal cfDNA migrates to the maternal bloodstream through the natural cell death of trophoblast cells that shed from the placental tissue.
NIPT Only Screens for Congenital Anomalies
Prenatal Health Genetics only provides NIPT results for prenatal paternity testing and gender predictor testing. But, evolutionary steps in NIPT research have also allowed for the screening of common chromosomal disorders like Trisomy 21 (Down Syndrome), Trisomy 18 (Edwards syndrome), and Trisomy 13 (Patau Syndrome).
NIPT is 100% Accurate
So far research suggests that NIPT is fairly accurate in detecting results for both paternity and baby gender testing. Most providers have somewhere between a 95-99% accuracy rate if the test is administered properly – which is fairly accurate but still leaves a little room for some doubt.
Prenatal Health Genetics offers test results greater than 99% for maternal blood collected from at least 10-weeks gestation into pregnancy, allowing little room for doubt when reading into your test results.
Back to news
Interesting read.
Posted by: Aila | September 5, 2019, 1:04 pm
*** Your email address will not be published.