25 of February, 2020
How clinical scientists outmatch take-at-home tests for prenatal paternity testing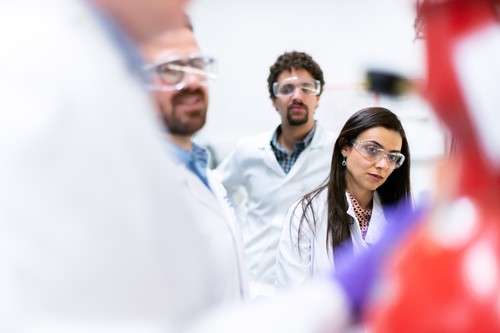 Demand for a prenatal paternity test from expectant parents continues to soar thanks to the continued scientific advancements made in the field.
Long gone are the days of invasive paternity tests that increased the likelihood of a miscarriage.
Expectant mothers now have viable alternatives in the form of a non-invasive prenatal paternity test, capable of providing results that are >99% accurate all at a nominal fee for the whole process (e.g. collection kit, lab tests, and a comprehensive report detailing the results).
It is the aforementioned results and scientifically certified examination that allows for participants to take such certainty in the evaluation provided to them by genetic testing labs like Prenatal Genetics Center.
Nevertheless, such accuracy is undermined by the willingness of some participants to rely on take-at-home tests. Not only do these vary significantly in terms of accuracy (i.e. large standard deviation), the ability of participants to interpret this information with any scientific prowess falls short; information is only as useful as the person's ability to understand it.
DNA testing remains an area of active research where the edges of knowledge have not even yet been reached by professionals in the field. A seemingly infinite set of variables and implications are associated with DNA and each gene, reasons like these are why countless people come to rely on the services provided by the scientists at Prenatal Genetics Center who have devoted countless hours of their lives to this lifelong practice.
With this context in mind, take-at-home tests are immediately undermined by users' ability to interpret their results in any scientifically accurate sense. Misread data can go on to have severe consequences for childbearing parents, including misdiagnoses with their physicians (leading to needless clinical testing), undue stress, and financial burdens.
A prenatal paternity test done right…
Utilising the service we provide at Prenatal Genetics Center affords you the opportunity to have your test conducted, analysed, and confirmed by leading DNA specialists – giving you transparent answers to the questions you hold so dearly. Record time, prices, and scientific integrity is what we practice here, so get in touch and put your worries to rest!
Back to news
No comments yet...
*** Your email address will not be published.