17 of October, 2019
What Can You Expect with A Gender Blood Test?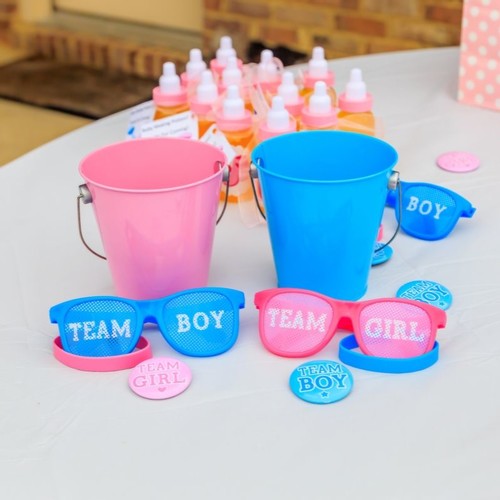 As an expecting mother, one of the foremost concerns on your mind is probably all the different events you want to prepare for before the arrival of your baby. One such event is a gender reveal party, which have become increasingly popular thanks to the many creative ways parents have found to celebrate their child's gender. Preparing well in advance for this events is wise as it helps take some stress off your shoulders. As such, you may want to consider a gender blood test to help you get things going.
Mothers who love planning ahead have found gender blood tests to be a great boon. Basically, the simple process allows you to determine your baby's gender as early as 10 weeks into your pregnancy with an accuracy level greater than 99% (at least at Prenatal Genetics Laboratory, where our accuracy rate is about 4% higher than comparable centers.)
With that said, many women can find all the different tests they have to go through during pregnancy pretty daunting. As such, we want to help clear the air as to what a gender blood test is like:
The Technology
Compared to other gender tests, the gender blood test conducted at Prenatal Genetics Laboratory is non-invasive. In the 90s, it was discovered that maternal blood contained fetal DNA. As such, extracting that blood and checking it for Y-chromosomal sequences unique to male fetuses allows us to determine, solely from the mother's blood, the gender of the baby.
The Process
Invasive gender tests carry the risk of miscarriage, whereas you get none of that with the gender blood test. All you have to do is register for a test, pay the deposit, and then have your blood drawn at a local laboratory or hospital to be sent to our lab. The testing procedure will take five business days, though it can be as fast as two business days with our rush service at an extra cost. Your report will come in the form of a positive or negative result for the Y-chromosome, with positive indicating that the fetus' gender is male and negative indicating that the fetus is female. There is a small chance the amount of fetal DNA in the blood sample will be too low – in those cases, you can come back for another test when you are further along your pregnancy.
The Price
On top of being non-invasive and highly accurate, our gender blood test is also affordable. Each test costs $290 (USD), with $100 being paid as a deposit. There are no extra charges, except if you want to order a rush service for $100. Making our services far more affordable than the competition is part of our drive to make gender blood tests as accessible to as many women as possible.
With the gender blood test process at Prenatal Genetics Laboratory, you won't need to worry about safety, cost, or accuracy. We try to make the process as easy and comfortable as possible, as we understand that expecting mothers have plenty on their mind already. With our services, you can start planning for that gender reveal party way in advance, in order to guarantee the best experience for you and your growing family.
Back to news
Gender blood test procedures should definitely be as simple as possible!
Posted by: Lily | October 31, 2019, 3:06 pm
*** Your email address will not be published.