26 of August, 2022
3 Pregnancy-Safe Exercises During Your Third Trimester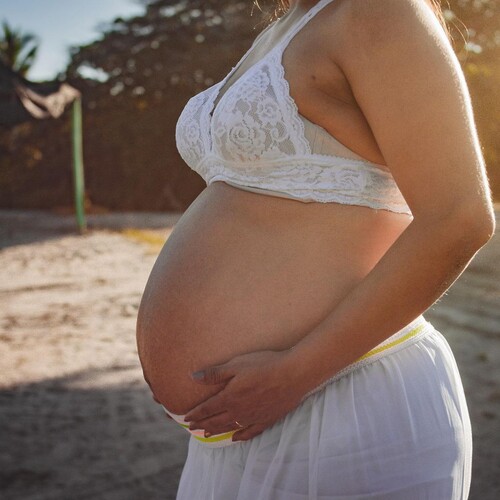 During pregnancy, an expectant couple goes for a myriad of tests and procedures. Apart from consulting the OB/GYN, they might also opt for a prenatal test. These low-cost prenatal genetic tests are a perfect way to determine paternity as well as the gender of the unborn child. Moreover, aside from the tests and doctor's visits, it is also essential to maintain a healthy diet and exercise regimen during pregnancy. However, not all forms of exercise are safe at this time, especially during the third trimester. Hence, here are 3 exercises you can follow safely at this time.
3 exercises that are safe during pregnancy.
Walking
Walking is a great way to get some fresh air and sunshine, and it's also a great way to meet other mums-to-be. A low-impact exercise, walking is also an excellent way to maintain your blood sugar, a vital aspect to watch out for during pregnancy.
Swimming
If walking is too simple and you are looking for some moderate intensity, then try swimming. It is a great way to stay cool in the warmer months, and it's also excellent for your circulation and muscular strength. Moreover, it is also easier on the joints, which are particularly vulnerable at this time.
Yoga
Apart from improving your flexibility and strength, yoga is also very mentally relaxing. However, be sure to enrol in a class that caters to pregnant women, as some poses and asanas might not be safe during your third trimester.
While these 3 exercises are excellent to stay in shape during pregnancy, it's always important to listen to your body and not push yourself too hard. If you're ever feeling pain or discomfort, stop exercising immediately and consult with your doctor.
At Prenatal Genetics Laboratory, we use ultra-modern methods to conduct fetal DNA testing and prenatal paternity testing that is safe for the mother and the child. Our state-of-the-art techniques and highly trained technicians provide accurate results. You can also speak to our health experts and clear all sorts of doubts you may have. Speak to us today to learn about our various services.
Back to news
No comments yet...
*** Your email address will not be published.