17 of December, 2021
3 Trends Influencing The Non-Invasive Prenatal Testing Market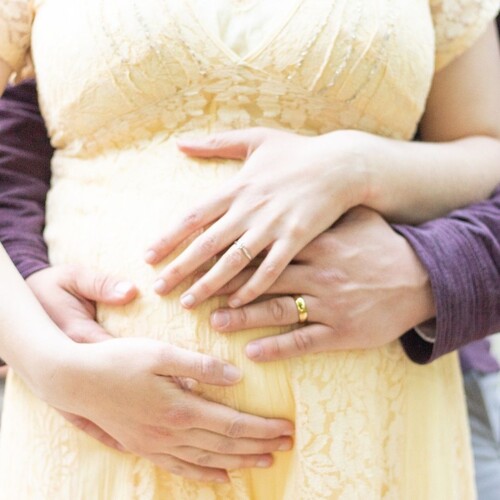 As modern technology is rapidly progressing, rampant growth has been seen in the field of medicine and healthcare. For example, non-invasive prenatal tests (NIPT) have become extremely popular in the last few years in lieu of the more invasive and risky procedures such as chorionic villus sampling or amniocentesis. To understand this growth, 3 key global trends have to be considered. But before looking at them, it's important to define what NIPT is.
What are non-invasive prenatal tests?
In essence, NIPT is a prenatal screening test conducted on a pregnant woman's blood sample, which also contains cell-free fetal DNA that contains all the genetic information about the unborn child. It is used to identify genetic disorders and other abnormalities in the developing fetus so that prospective parents can be prepared. Moreover, it is a completely safe and simple procedure, unlike its invasive counterparts.
Now, here's a look at 3 trends that have boosted the market for non-invasive prenatal testing:
Prevalence of Genetic Disorders
With an improvement in medical diagnostics, more cases of genetic disorders can now be identified, leading to better awareness among expectant parents. Hence, it is becoming a norm to conduct NIPT from a prenatal lab. Moreover, significant breakthroughs in DNA sequencing, molecular research, and regenerative medicines have really improved the odds of treating or reducing the effects of such genetic defects at a very early stage. Thus, it's actually better to determine a genetic disorder at the most nascent stage so that the child can receive the best possible treatment.
Rise In Health Consciousness
With increasing life expectancy and a significant drop in the global infant mortality rate, people have become fairly health conscious and accepting of new and emerging technologies. Since NIPT is a fairly recent breakthrough, an increasing number of expectant parents are opting for this procedure, as it not only helps them in identifying major issues, but the blood test is also a convenient avenue to determine gender.
Increase In Childbearing Age
As more couples are opting to get pregnant in their early and mid-thirties, the common maternal age is increasing globally. While it might be great from a financial standpoint, childbearing in your thirties can lead to an increase in health complications. It has been noted that advanced maternal age has a direct correlation with a higher risk of infertility and miscarriage, rise in blood pressure, and increased chances of witnessing genetic abnormalities in the fetus.
Given the rise of these trends, the market for NIPT is expected to grow around 12 percent in the next 5 years.
A genetic testing lab with state-of-the-art facilities, Prenatal Genetics is an establishment run by research scientists who are well-versed in the field of non-invasive human DNA diagnostics. To know more about our various tests and price range, contact us today.
Back to news
No comments yet...
*** Your email address will not be published.