13 of October, 2021
How Does Non-Invasive Prenatal Paternity Testing Work?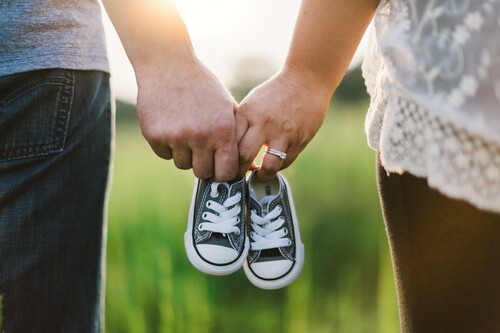 By taking a DNA test while pregnant, it is possible to confirm the paternity of the baby even before the child is born. While there are many ways to conduct DNA tests to reveal paternity during a woman's pregnancy, one of the most recent and safest methods is a non-invasive approach.
Curious about non-invasive prenatal paternity tests? Read below for a closer look at how they're performed:
An Overview of NIPT
The process involved during this test is similar to that of standard DNA paternity tests. By analyzing the DNA of the baby, along with the parents, it becomes possible to identify which half of the composition came from the mother and which half was inherited from the father. If there are certain differences in the DNA of the baby compared to the DNA of the tested male, then it can be confirmed that the individual is not the biological father. During the entire course of prenatal paternity testing, confidentiality is of utmost importance and is upheld at all costs.
The Samples Obtained
This procedure requires the DNA sample from the fetus, which is obtained by prenatal labs through the mother's bloodstream. Thus, her blood sample would be enough to examine the baby's DNA. As for the father's DNA, mouth swabs will be collected to retrieve the sample needed. All in all, no risk is presented to everyone involved during the test, especially for the unborn child as no needles need to be inserted into the womb, a common practice in invasive DNA testing.
Results Based on Sample Testing
Testing of the samples is done using state-of-the-art equipment that separates the DNA of the fetus from the mother's. Advanced technology is used to compare the cell-free DNA of the baby with the DNA of the potential father. The results based on NIPT sample testing are 100% accurate and help families determine the father of the unborn child.
The non-invasive prenatal paternity testing, available at Prenatal Genetics Laboratory, can be conducted when or after the mother is 10 weeks into her pregnancy. Browse our website and contact us today for more details on the paternity and gender test services that we offer.
Back to news
No comments yet...
*** Your email address will not be published.